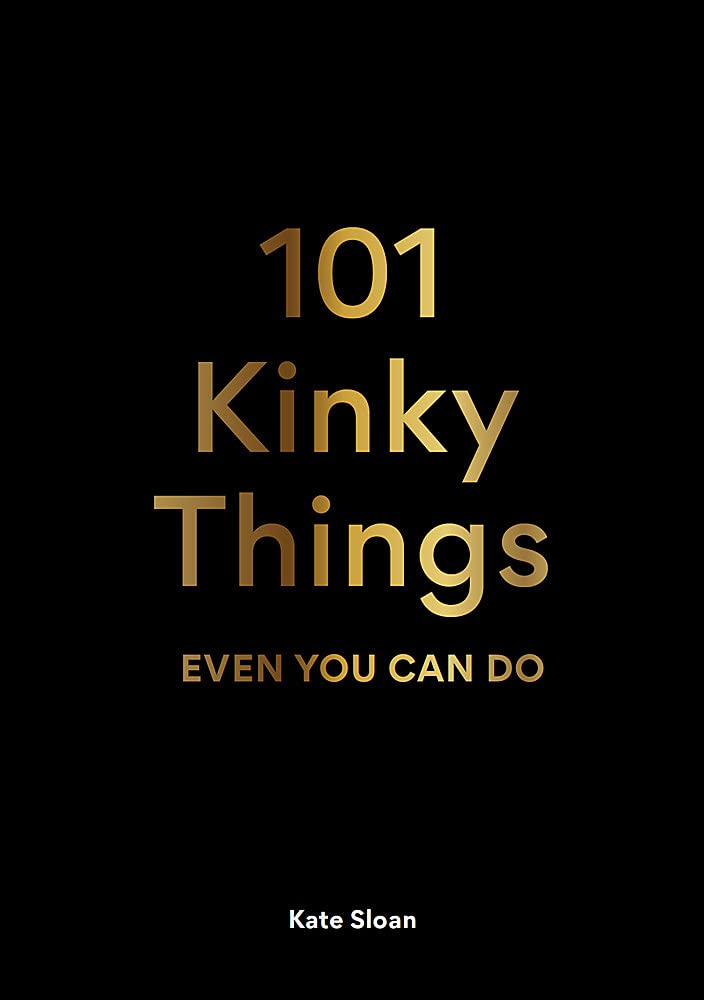 101
Kinky
Things
Even You Can Do
By Kate Sloan
Illustrations by Ewa Żak
Available now
Curious?
Whether you're a kink novice just beginning to discover your wild side, or a seasoned kinkster yearning to branch out, you're sure to pick up some new tricks from this highly entertaining and gorgeously illustrated book. Known for her bold, witty prose on all matters related to the bedroom (or the dungeon), Kate Sloan makes kink an accessible and approachable subject for anyone, even nervous newbies. Whether you're looking for ideas, clarification, safety tips, or just an enjoyable read, there's plenty here to keep you and your partner(s) intrigued.
Let's get acquainted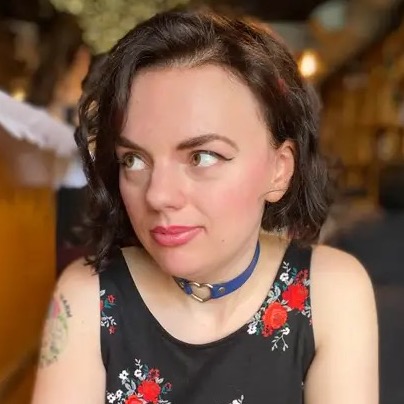 Kate Sloan is a journalist, author, blogger, podcaster, and educator with over 9 years of sex writing under her belt (so to speak). Her words on sex, kink, and relationships have appeared in publications such as Cosmopolitan, Glamour, Teen Vogue, Playboy, and the Insider. She is the cohost of the acclaimed podcasts The Dildorks and Question Box, and her award-winning sex blog GirlyJuice.net is a go-to resource for many. 101 Kinky Things is her first book. Her second book, 200 Words to Help You Talk About Gender & Sexuality, is forthcoming in April 2022.
Was it good for you?
Finally we have a new practical guide to BDSM with a lavish design that signals exactly what you'll find within: illuminating instruction for grownups informed by passionate lived experience. Kate Sloan writes with clarity, style, and wit about a culture she's a part of; and whoever you are, she wants to welcome you in (as long as you're prepared to do the reading and understand the assignment!).
Tina Horn, creator of Why Are People Into That?!, SFSX, and Sexting
This book is a masterpiece. Kate's unique writing style is luxurious & descriptive, making acts from hair-pulling to sensory deprivation seem deliciously attainable. With beautiful drawings and tempting "try this" suggestions for beginners & experienced kinksters alike, 101 Kinky Things is the perfect coffee table book for saucy date nights.
Rae Chen, sex and beauty editor of theNotice
A must-have guide for couples, throuples and more who are interested in introducing kink into their sex lives, adding variety to their sexual routine, and finding new and exciting ways of keeping their sexual connection hot. Sloan explains kink and kink-adjacent concepts in ways that everyone can easily understand and helps guide the curious towards new forms of play they have wanted to know more about (and were afraid to ask).
Harris O'Malley, dating coach & columnist at Paging Dr. NerdLove
101 Kinky Things is the little black book you'll want to keep on your nightstand. Both a primer and a way to deepen your kinks, this collection shows how accessible playing with kink can be, and will offer copious ideas for exploring further.
Sinclair Sexsmith, sugarbutch.net & editor of Best Lesbian Erotica
What I love most about Kate and her eloquent writing is how she can take topics that are often intimidating for the 'mainstream', and turn them into completely approachable advice, resources, and conversations. If you're considering expanding your sexual horizons in a healthy, open, communicative way, you'll really enjoy this book.
Camille Virginia, author of The Offline Dating Method